If you were banned from the server and feel it was unfair, here are some guidelines you should follow to explain your position.
1. Be respectful. Appeals that are hateful and angry tell us that the player has a poor temper which does not make for a player we want back on the server.
2. Be clear as to what happened. Give us your full account of the circumstances surrounding your ban. What were you doing exactly up to the ban? What reasons did the staff give for banning you? What did you say to the staff? If you have any evidence to support your claim (such as screenshots), please post this as well.
3. Make a clear case as to why you should be pardoned. After giving an account of the circumstances surrounding your ban, give us a convincing argument why either the ban was unfair, or why you feel you deserve a second chance.
4. Provide basic information, such as your username.
Here are some examples of bad ban appeals. These are exaggerations but you should get the idea.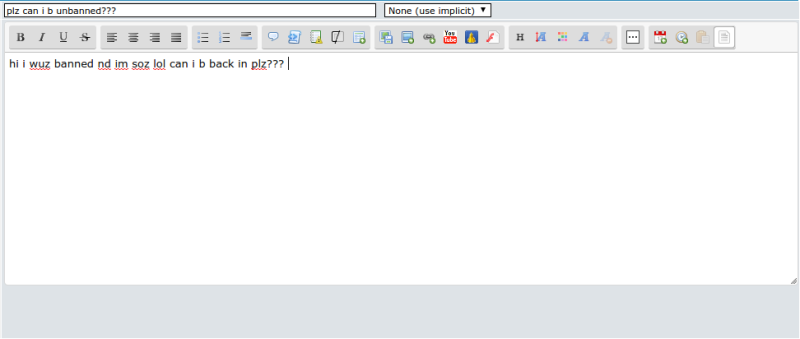 Here the user is not providing valuable information, such as the reasons given for their ban or their in game username.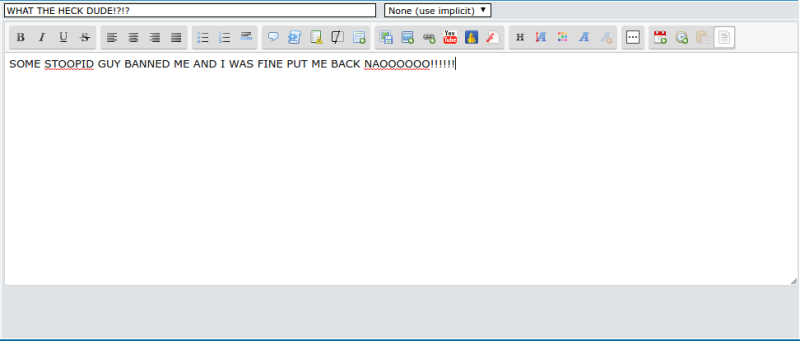 Here the user is overly angry and disrespectful towards the server staff.
Here is an example of a good ban appeal. Use it as an example for your own.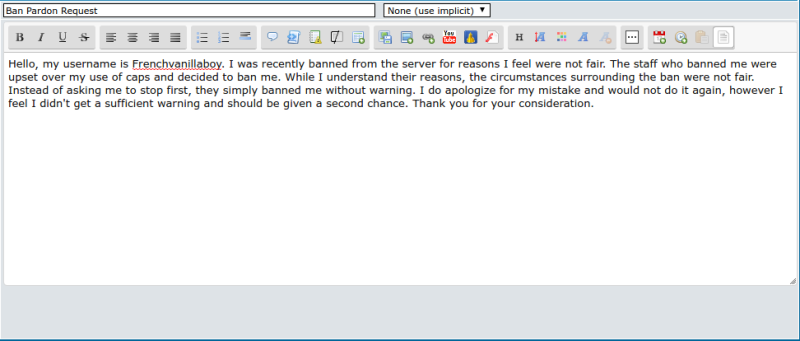 I hope this guide will help you in creating your ban appeals. If you have any questions you may let me know. Thank you.