Hello Dakkians!
This month, in October, much has happened around the Dakkian Empire! From new renovations to breakthroughs, this is your source for Dakkian news!
Halloween!
For anyone visiting Mo'ona City, the capital of the Dakkian Empire, the spawn is the first place they will see. For Halloween, we have decorated the spawn to be more festive!
The new and temporary style showcases flashes of orange mixed within the lavender glow of the city as well as adding a variety of spooky decor such as jack-o-lanterns, skulls, and iron bars. It is encouraged for anyone wishing to decorate their own houses to do so!
Expansion!
To the NorthEast of Lotunna Plains, a barren island has sat for months. Uninhabited and uncharted,
the island remained a mystery. That is, until this month! The Southern reaches of this island, dubbed Endre Island, were explored and mapped recently and it was discovered to be much larger than expected!
Furthermore, Endre Island has broken the record for the largest mapped island of the Dakkian Empire!
Shown here, in blue, is Endre Island compared to the previous record holder, Penumbra Island,
in red. On two sections of the new island, new territories were established; the Ember Territory, owned by Nicole, and the Pepreeka Territory, owned by Nick. Pepreeka has had a small town developed within it pictured here:
Recent Renovations
The bridge connecting Penumbra Island to the rest of the empire has been destroyed and replaced with a bigger and better bridge called Dissandre Bridge! It is the staple of bridges in the empire and takes the record for tallest bridge in the empire as well as longest non-wooden bridge in the empire. It bridges Lotunna Plains to Pepreeka Territory and is depicted below.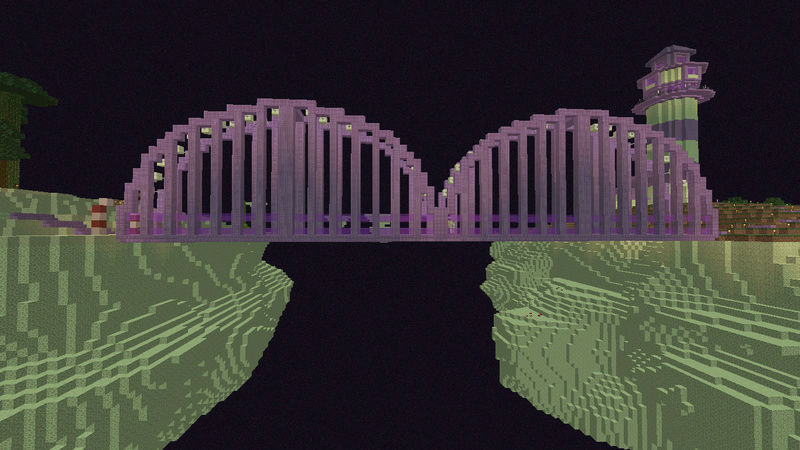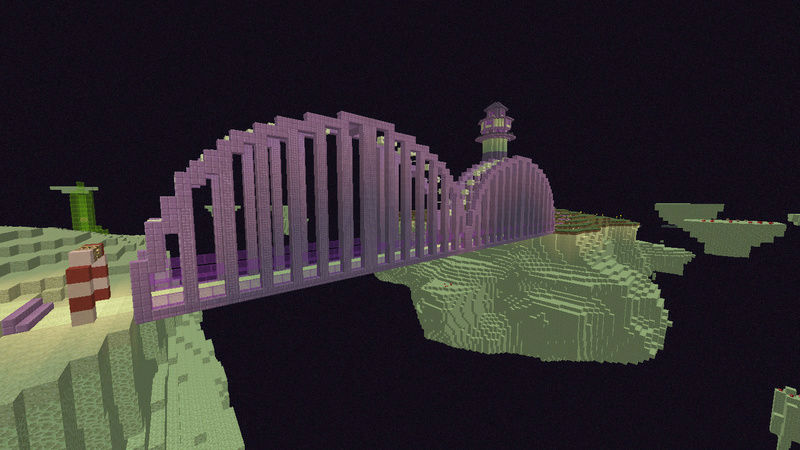 Recently, all of the roads in Mo'ona City have been replaced with newer and more purple roads made of concrete!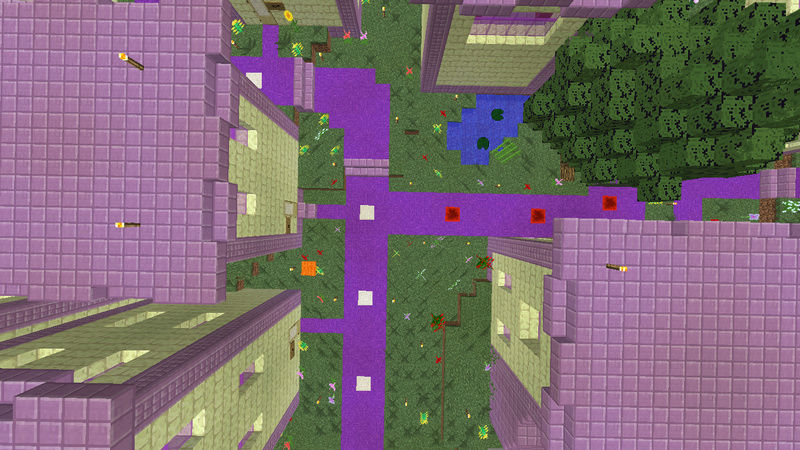 Furthermore, the new roads have been extended to the Eastern half of Mo'ona City so that new houses can be constructed, so look out for new homes!
Your source for all news Dakkian, this is the Dakkian Monthly Newsletter
Expand, Explore, and Encounter! The Dakkian Empire!